Tantra Tip of the Day- Open to Desire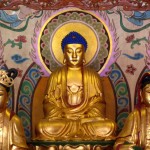 I am reading a great book called Open to Desire -Embracing a Lust for Life, Insights from Buddhism and Psychotherapy by Mark Epstein MD. In it he talks about how desire can be used to Awaken to our Divine nature. In one chapter he mentions how women often have trouble voicing their desires. Reading that helped me to looked at my desire to recieve help from others which I seldom verbalize. I highly recommend reading this book and I thank my daughter-in-law Tara for showing it to me.
I have been sick for several weeks and I am finally beginning to feel better. The lesson I have learned is that by letting go of control and surrending I was finally able to ask for and receive help I desired. I saw how I am much more comfortable giving than receiving. I want to thank my son, Elijah for taking care of me when I went to see him. He helped me to realize how much I wanted someone to be there for me. Tara thanks for your concern and telling Eli I was sicker than I let on.
https://www.amazon.com/Open-Desire-Embracing-LifeInsights-Psychotherapy/dp/1592401082#noop

https://www.tantraforawakening.org/wp-content/uploads/2015/03/Tantra-for-Awakening-logo.jpg
0
0
TFA Crystal Sedona
https://www.tantraforawakening.org/wp-content/uploads/2015/03/Tantra-for-Awakening-logo.jpg
TFA Crystal Sedona
2010-01-27 18:15:00
2015-06-06 22:54:37
Tantra Tip of the Day- Open to Desire