Tantra Teacher Training Begins in Sedona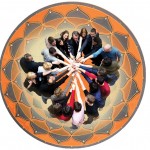 This training called, The Art and Business of Teaching Tantra, was inspired my my desire to see more people out in the world sharing the magic of Tantra. I want my students to have an embodied experience of Tantra as well as the knowledge, practices, and history of Tantra. As a mentor I will support them as they begin to integrate Tantra into their life. They will also learn tools for community building and networking. I will encourage them to bring there own unique perspective to their teaching which will attract like-minded others to their events. It looks to be a great week.
https://www.tantraforawakening.org/tantra-teacher-training/

This comprehensive nine month training will offer a unique blend of knowledge from a number of Tantra and wisdom traditions. Designed to create successful Tantra teachers and coaches, this training will provide:
* A unique "Mentoring for Success" program
* Skills to sensitively navigate private coaching sessions
* Actual workshop experience as both student and teacher
* The skills to create your own Tantra workshops and events
* A healthy working relationship with your Inner Master Teacher
* Guidance for creating the vision, look and feel of your business
* Marketing ideas to generate income as a successful Tantra teacher
This training will be taught in three 1-week modules
Module 1: February 26 – March 3 , 2010
Module 2: May 21 – 27, 2010
Module 3: August 27 – September 2, 2010
Monthly conference calls
Between modules there will be monthly conference calls to track progress, offer support and answer questions. Individual coaching calls will be available. This program is designed to create successful Tantra teachers and coaches who make a difference in the world. Participants will be expected to integrate and teach what they learn between modules. The training will be taught at the Sedona School of Temple Arts.
The cost of this all-inclusive residential intensive is $6995. It includes 3 weeks of training, 9 conference calls, accommodations and 2 meals a day. SAVE $1000 if you register by January 26. Payment plans are available. The course is limited to sixteen people to insure individual attention. The price for locals is $4500.
After completing this training you will:
1. Be able to teach evening, one-day and two-day Tantra events.
2. Coach individuals and couples.
3. Know 4 ways to grow your Tantra community.
4. Begin writing a blog that can attract new students and clients.
5. Learn 3 ways your website can generate income.
6. Receive phone and email support to help you succeed as a Tantra Teacher.
7. Have a vision of how you will successfully teach Tantra in your community
https://www.tantraforawakening.org/wp-content/uploads/2015/03/Tantra-for-Awakening-logo.jpg
0
0
TFA Crystal Sedona
https://www.tantraforawakening.org/wp-content/uploads/2015/03/Tantra-for-Awakening-logo.jpg
TFA Crystal Sedona
2010-02-26 05:31:00
2015-06-06 22:52:07
Tantra Teacher Training Begins in Sedona