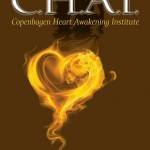 Join me in Copenhagn Oct 1-7, 2012   Copenhagen SSSPT

This training is a foundational training for those who are ready to live a life of ease, presence and flow. While is was originally developed for those working as healers, it is now calling to people who attend for their own benefit because they want more love and freedom in there lives.

Spiritual…Sexual….Shamanic …each of these three areas alone carry enormous charge and potential for liberation as well as shadow and misuse of power. When these become  integrated we begin to see what it means to be awake, empowered and in service to the world.
This training is for those who desire to take their personal empowerment to another level and to deepen their awareness so they can live from a place of deep ease and flow.  Activities include: emotional release, voice dialogue, neurological reprogramming, breathwork, ritual, healing the inner masculine and feminine, conscious use of sexual energy, hands-on practice, the exploration of ethics and healthy boundaries.  Other topics may also be be included.
Your Instructors are Crystal Dawn Morris and Matt Sinbad

Some people take this training for their own personal enrichment while others are interested in  the profession of Sacred Sexual Practitioner or Educator.  Join other motivated individuals from a diverse background of experiences, including computer techs, massage therapists, counselors, artists, healers, entrepreneurs, and students, to create an intensely-satisfying learning journey, that will significantly impact your personal life and professional style. Once we are free then love and genuine service is the immediate response….  for our freedom is inextricably tied together.
https://schooloftemplearts.org/ssspt-sacredsexualshamanicpractitionerstraining
Learn a new way of being in the world.
https://www.tantraforawakening.org/wp-content/uploads/2015/03/Tantra-for-Awakening-logo.jpg
0
0
TFA Crystal Sedona
https://www.tantraforawakening.org/wp-content/uploads/2015/03/Tantra-for-Awakening-logo.jpg
TFA Crystal Sedona
2012-09-26 11:21:44
2015-06-06 22:25:04
Spiritual Sexual Shamanic Training in Copenhagan Oct 1-7