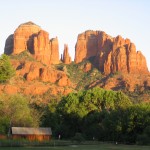 Spiritual Sexual Shamanic Practitioners Training Fall 2010 Sedona
Are you ready to shift the Paradigm around sex and consciousness? We are coming down to the wire for the Nov. 1-6,2010 Sedona Spiritual Sexual Shamanic Practitioners Training, formerly called the Daka/Dakini Training. There are still have a few spaces left and payment plans are available. This 6-day immersion is for designed for practitioners, trainees and those interested in their own healing and empowerment in the Sacred Sexual Healing Arts.
Nov 1-6, 2010 in Sedona, AZ, USA
Facilitated by: Triambika, Lawrence Lanoff, Crystal Dawn Morris, who have collectively studied, assisted, and been blessed with the presence and wisdom of many masters around the world for over 30 years. See www.sedonatemple.com.
Discover tools for an ongoing practice of evolving consciousness and embodying bliss. Learn how to support others on this path. Central to this path are presence, personal empowerment, emotional intelligence, sexual wholeness, and a lifestyle which honors the interconnectedness of all things. Acknowledging and embracing one's shadow (or un-integrated psychological material) is the cornerstone of this work.
In this training, you will become an advocate for total wellness: the integration of physical, emotional, sexual, spiritual, and community health. During this empowering, powerful & dynamic course, you will learn:
1. Emotional Awareness & Fluidity
2. Sacred Inner Marriage
3. Transformation through Ritual
4. The Business of Transformation
5. Creating Abundance and Community
Who will benefit from taking this program?
Both adepts and beginners will not want to miss this powerful and compelling week-long program. It is appropriate for those who seek to work professionally, and for those who choose to walk the path informally. For those who have already begun their personal development with sacred sexuality and integrative wellness, this course will prepare you to move with confidence, presence, and power in private sessions. For those who are just beginning their walk, this course will serve as an evocative initiation and will provide a solid foundation from which to take the next steps. Some experience with Tantra and/or a professional training in healing is strongly recommended.
The experience is inclusive of the physical, personal, emotional, and transcendent, while then coming back to the very practical skills of creating a safe, effective, and satisfying session.
Self-Responsibility and Empowered Communication:
The empowering skills that will be developed in this training will not only help each participant to respond to clients or students with respect and self-responsibility, but also teach you to guide your students into a clear, mutual, and safe agreement in order to create a strong container for sacred ritual and assist you in clarifying and maintaining your role in the session. You will be given the opportunity to assess and understand your own current physical and emotional state while noticing, acknowledging and trusting your boundaries, limits and choices.
Location and Contact: Experience the magical vortex energies of the Sedona Red Rocks, Call 928.282.8511 or email: mail@sedonatemple.com
https://sedonatemple.com/2010-seattle-spiritual-sexual-shamanic-practitioners-training.php
Investment:
The cost for this course is $3000 per person (room & board included) or $2300 without room & board. You may reserve your space with a deposit, below. Please be aware that the skills you receive in this intensive will give you the tools and confidence to begin offering your service and teachings to others.
https://www.tantraforawakening.org/wp-content/uploads/2015/03/Tantra-for-Awakening-logo.jpg
0
0
TFA Crystal Sedona
https://www.tantraforawakening.org/wp-content/uploads/2015/03/Tantra-for-Awakening-logo.jpg
TFA Crystal Sedona
2010-10-02 00:47:21
2015-06-06 22:39:47
Sedona Sacred Sexual Practitioner Training