Imagine what your life would be like if you lived in an optimal, vibrant integrated state of being.
February  8-14, 2016
Bella Rakha Retreat Centre & Creative Venue
581 West Coast Rd. Ortia, Auckland, New Zealand 0604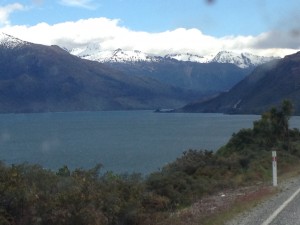 Bella Rakha is set in 32 acres of beautiful grounds and native bush. The property is secluded and private, a true escape from the bustle of the city, but only 25mins from Central Auckland
New Zealand is a unique destination to take this one-week, residential retreat. The land here holds an innocence and a natural raw-ness and wildness.It is the perfect land on which to re-connect to your own natural, raw, wild and innocent nature, it is truly a sacred land. This year we will be nestled in the private retreat centre of Bella Rakha.
Do you desire deeper intimacy & sexual connection?
Do you long to tap more deeply into your passion & compassion?
Are you ready to break free of old patterns & embrace your inner guidance system?
Are ready to transform your life? If so this experiential 7-day event is for you! Thousands of
people on 5 continents have attended the ISTA trainings over the past 15 years and have been
radically changed for the better by uncovering reactive patterns and transforming them into
conscious ways of being.
This retreat focuses on clearing the physical and emotional body of shame, guilt and fear
related to sexuality and authenticity. This is done through multiple pathways of healing: guided
visualization, emotional release, shamanic initiations, energy tracking and conscious touch are
just a few of the practices used to dive deep into the inner realms. The inner masculine and
inner feminine archetypes are explored because when they are fully integrated a door opens to
a deeper knowing of the Self as whole and complete.
This event unfolds within a powerful group process based on unconditional love, intimacy and
acceptance of what is arising.  By the end of this event, you will feel more open, relaxed and
present and be more in touch with effortless flow of life, no matter what it looks like.
No prior knowledge of shamanism or sacred sexuality is necessary to attend this retreat. This
event is about expanding beyond your comfort zone, while honoring your healthy boundaries.
Nudity and intimate touch are a part of this training, however, you are always at choice and the
facilitators will help you navigate what is authentic for you.  Individuals and couples of any
sexual preference are welcome to attend.
Some people take this training for their own personal evolution, to gain a deeper self connection and to enrich their relationships and empower their lives. Others are interested in exploring how it will add to their profession as a coach, counselor or educator. Whatever your reason, this powerful immersion experience awakens the healthy masculine and feminine energies and brings them into sacred relationship in the heart of each participant, uniting sexuality with the Divine – rediscovering your True Self. It gives a taste of how life can be when the life force is flowing, and we are free and empowered to be authentic in the way we live and love.
This event is facilitated by 3 skilled ISTA Faculty members: Crystal Dawn Morris (Lead) from Sedona, USA, Ellie Wilde and Regan Pryor from New Zealand, together they will inspire, guide and support you to bring light to the shadows – where our power awaits to be reclaimed. To learn more about the facilitators visit: www.tantraforawakening.org to learn more about our lead facilitator Crystal Dawn Morris and visit www.tantraforwholeness.com to find out more about Ellie and Regan.
Investment for the Training
Price includes all accommodation and delicious healthy food. You will need to make a $500 deposit to secure your place on the training to E J Lawler 38-9016-0063824-01 with your name and ISTA as reference then email us at ellie@tantraforwholeness.com
Or pay in full here: https://www.tantraforwholeness.com/events/ista-new-zealand-level-1-sssex/ and receive the early-bird discount!!!
Be quick …Early bird $1895 NZ first 10 places (you can register for the early bird by making a $500 non-refundable deposit) or pay in full at www.tantraforwholeness/events
There after Full Price $2195 NZ
Repeat Attendees: $1200
Assistants $1000 (Please note: Previous attendees wishing to repeat the event or assist on the event please contact us as early as possible.)
Pre-payment plans are available please contact us if you would like to discuss this further.
If you would like more information please email ellie@tantraforwholeness.com
Note: The event facilitators might be available for private session bookings preceding and following the training. Please enquire.
Check out what previous participants from this training have to say :https://www.youtube.com/watch?v=XJtMh5GVcAs
****Please note that the International School of Temple Arts ( ISTA) is a non-profit religious and educational organization. We rely on donations for services and are in gratitude for each and every attendee who contributes their time, donations and services. For this reason we have a no-refund policy on our registrations. If there is compelling reason a Participant cannot attend, we offer similar value in credit toward future events or offerings. A 10% admin fee will be applied. Each situation is treated with utmost compassion for the exchange involved.*****
https://www.tantraforawakening.org/wp-content/uploads/2015/11/SSSEX-promo-2016.jpg
679
960
TFA Crystal Sedona
https://www.tantraforawakening.org/wp-content/uploads/2015/03/Tantra-for-Awakening-logo.jpg
TFA Crystal Sedona
2015-11-22 16:53:23
2015-11-20 18:28:46
SSSEX Training in New Zealand