Shamanic Breathwork in Sedona with Linda Star Wolf and Brad Collins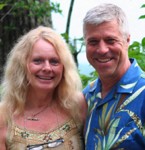 Linda Star Wolf and Brad Collins return to Sedona!
Shakti and the Shaman: A Shamanic Breathwork Intensive Workshop
Thursday, June 24, 10 am – 6 pm
Raise and harness your Shakti Energy with Shamanic Breathwork™
This experiential workshop features a powerful Shamanic Breathwork™ journey to specially selected trance music designed to move through the chakras, activate your Shakti, fully awaken your Shaman Within and assist you in stepping more fully into your Sacred Purpose in the world. Our medicine is the sacred breath. We are all breathing the same air each moment of each day. We can choose to breathe together with more clarity, consciousness and with the intention of directing our Shakti energy into rebirthing our selves and our planet into a new paradigm!
Bring your open heart, a journal, a closed water container, your lunch and some snacks, and a pillow and blanket. Wear comfortable clothes that you can move in.
Workshop Cost: $100
To register Call (928) 282-8511 or Email: mail@sedonatemple.com
To register on-line click on this link:
https://sedonatemple.com/starwolf-workshop.php
Linda Star Wolf and Brad Collins are the Co-Founders and Co-Directors of Venus Rising Institute for Shamanic Healing Arts and the Isis Cove Community Retreat Center, located in western North Carolina, home of the Shamanic Breathwork Process. Star Wolf and Brad have been visionary teachers, guides and leaders in the fields of planetary transformation for over 35 years, offering workshops and sacred journeys all over the world. To learn more about Venus Rising, please visit their website:  www.shamanicbreathwork.org
Step back into your life with ENERGY, PASSION, POWER, PURPOSE and LOVE NOW!
https://www.tantraforawakening.org/wp-content/uploads/2015/03/Tantra-for-Awakening-logo.jpg
0
0
TFA Crystal Sedona
https://www.tantraforawakening.org/wp-content/uploads/2015/03/Tantra-for-Awakening-logo.jpg
TFA Crystal Sedona
2010-06-18 05:17:41
2015-06-06 22:43:11
Shamanic Breathwork in Sedona with Linda Star Wolf and Brad Collins