Shamanic Breathwork Changes Lives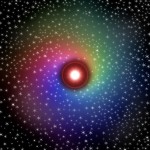 Here is a note one participant posted after the workshop. Keith wrote: "Since I went to an all day Shamanic Breathwork class with John Livingston and Crystal Dawn I can now breathe so much amazingly more – so amazing!"
On Saturday, October 29, 2011, ten people showed up in Sedona for a day of Shamanic Breathwork with Crystal Dawn Morris and John Livingston, Shamanic Breathwork Facilitators. It was a powerful day of healing, transformation and empowerment. The morning began with an introduction to the Shamanic breathwork process. SBW is a journey through the energy centers of the body, which are called chakras. It uses circular breathing to activate and move energy through the body until" you are surprised." Once you enter into an experience the breathing is no longer focused on. The circular breathing is returned to whenever it is needed.
The benefits are SBW are numerous including: clearing blocked energy, physical healing, life review, soul return, increased vitality, insight into your life purpose, healing of family legacy issues, re-birthing, increased self-acceptance and compassion for others.
We most commonly work  in dyads with one person journeying while the other person is present to witness and support their process.  Shamanic Breathwork  is done to powerful music that takes you on a journey through the chakras and activates each person's "inner shaman."
After the first round is complete, those who journeyed have an opportunity to create a mandala that reflects their experience in some way. Images are a wonderful way to record what happened without activating the rational mind. Journalling may also be done alone or in dyads.We then took a lunch break.
After lunch, the dyads reversed roles and the process was repeated using different music. Following the afternoon art process we took a break. We then broke up into two process groups. Processing a SBW journey is much like processing a dream. Information may come to us in a variety of ways- literally, metaphorically, physically, via the senses and spiritually.  Processing allows each person time to share their experience and their mandala with the group. If they want it feedback is given. This is when we "mine the gold" of our process. Often, ah-ha moments occur that clarify what occurred and help to integrate the information received. This can be a bonding experience.
We close the day by coming back together as a circle.  We share from our hearts and offer gratitude for the gifts we have received, for our life  breath.
Blessings on all my relations.
https://www.tantraforawakening.org/wp-content/uploads/2015/03/Tantra-for-Awakening-logo.jpg
0
0
TFA Crystal Sedona
https://www.tantraforawakening.org/wp-content/uploads/2015/03/Tantra-for-Awakening-logo.jpg
TFA Crystal Sedona
2011-11-01 12:31:43
2015-06-06 22:32:05
Shamanic Breathwork Changes Lives