Introduction to Shamanic Breathwork™ with Crystal
Jan 20th, 2011 in Sedona 7-9:30 at 2945 Southwest Dr Link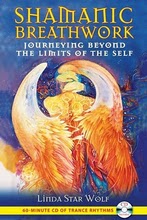 Feb 25th, 2011 in Tucson 6-9pm Location TBA Link
Shamanic Breathwork™ is a powerful healing process that reconnects participants with their own inner Shaman healer. Old wounds and dysfunctional patterns are released and transformed, individuals begin to reclaim lost soul parts and remember their true nature. They reclaim their wholeness as they heal themselves, their loved ones and the world at large.
This is an experiential process guided by the wisdom of each individual's Inner Shaman Healer. We will begin the evening with a brief over view of the Shamanic Breathwork™ process. We will create a safe and sacred by calling in the directions, the Divine and our spirit teachers and power animals. The individuals then lie down and focus on their intention and begin deep circular breathing, "until they are surprised." Drumming begins the journey and leads into a powerful musical journey which will last about 1 hour.
Each person's shamanic journey is a highly individualized process, each one is unique. People report shifts in consciousness ranging from bliss states to releasing negativity from their psyche. An experience of being reborn is a common occurrence, as is a life review. Old patterns of dysfunction may be brought to the surface and healed. Feelings such as grief, fear, rage and anxiety are often released. New insights and solutions to life challenges may also be revealed.
As the Shamanic Breathwork Facilitator I will hold a loving and supportive space for the group and may at times offer Shamanic support in the form of bodywork, Reiki (energy work), Soul Return and extractions.
After the journey is complete participants will have an opportunity to express their experience through the "Shakti Art Process." We will end the evening by sharing as a group.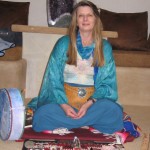 Crystal Dawn Morris, began her shamanic healing practice in 1995. She trained with the Foundation for Shamanic Studies for 8 years and numerous indigenous teachers as well as her own spirit guides. She is currently becoming a Certified Shamanic Breathwork Practitioner through The Venus Rising Institute and she will be certified in March 2011. She is also a Certified SkyDancing Tantra teacher and the founder of Tantra for Awakening. She draws on a diverse background of experience- as an ordained minister, Certified Nurse-Midwife, Reiki Master, and Spiritual Sexual Shamanic Practitioner. She has over 20 years experience as a healer and a teacher. Individual healing sessions can be booked with Crystal Dawn. Contact her at Crystal at TantraforAwakening.com or call 928-282-5483 cell 928-862-0762. Learn more at www.TantraforAwakening.org .
https://www.tantraforawakening.org/wp-content/uploads/2015/03/Tantra-for-Awakening-logo.jpg
0
0
TFA Crystal Sedona
https://www.tantraforawakening.org/wp-content/uploads/2015/03/Tantra-for-Awakening-logo.jpg
TFA Crystal Sedona
2011-01-16 08:41:52
2015-06-06 22:38:38
Introduction to Shamanic Breathwork™ with Crystal