Hands-On Sexual Healing Comes Out of the Closet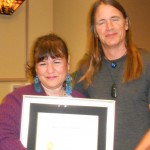 I have been working in women's health since 1984, first as a labor and delivery nurse and later as a Certified Nurse-Midwife. In 2007 I decided to leave the OB unit and become a tantra teacher, intimacy coach and sexual shaman. Something had happened to women over the past 35 years and I needed to reach out to them long before they were pregnant. They no longer trusted their bodies or themselves. I was being called to help women reclaim their sexual power.
Since I began teaching tantra in 2006, I have seen, first hand, just how disconnected people are from their bodies and sexual energy. There is a huge need for sexual healing and sex education in this country, at every level. Hands-on sexual healing, with its many benefits, needs to be recognized as an authentic modality for healing and transformation.
Dr. Christiane Northrup, women's health expert and best selling author stated, "Up until very recently, hands-on sexual healing has been cloaked in secrecy, shame, and misunderstanding. But a bold new group of courageous pioneers such as Pamela Madsen are leading the way toward a deeper, richer understanding of women's sexual pleasure as a force for health and healing that positively affects all areas of their lives. The new feminism includes embracing our erotic power, and hands on sexual healing in the right setting can be a very effective way to accomplish this."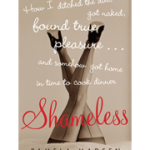 Pamela Madsen is the author of a book, just out, that addresses this issue in a provocative way. Her memoir is called, SHAMELESS: How I Ditched The Diet, Got Naked, Found True Pleasure and Somehow Got Home In Time To Cook Dinner (Rodale: January 18, 2011). In it she shares her experience in seeking out hands-on sexual healing and how it helped her reclaim her sexuality.
Ms. Madsen is an infertility advocate and sex educator. She is an average, American woman; married with two kids, living in the Bronx. On her journey to find herself, she began asking other women how they were dealing with issues such as, lack of sexual pleasure, decreased libido and body image. She discovered that many women who had grown up in the age of "women's lib" were trying to find new ways to address these concerns about their sexual health and well-being. Some found sexual healers, who used the healing power of one-way sensual touch to help them reclaim their sexual energy and ecstasy.
"Once I got over my shame – and lived to tell about it – I discovered that desire is natural and pleasure is transformational," says Madsen. "Allowing pleasure into your life isn't narcissistic, id-driven or the function of a personality disorder. It is, in fact, a path to wholeness. Pleasure helps mend many wounds from body image and depression to the infamous low libido. Sometimes all we need is an expert guide to lead us to the mine of gold we already have inside of us."
I appreciate Ms. Madsen for sharing the benefits of sexual healing. I am a committed to helping guide women and couples in reconnecting to their sexuality, pleasure and intimacy through my coaching sessions and workshops. See the video  What Happens in a Tantric Coaching Session?
Expert guides in your area maybe called: sex and intimacy coaches, sexual shaman, dakas /dakinis or Sexological Bodyworkers. If you want to learn more about sexual healing please attend the Conference on Sexuality and Consciousness April 29-May 1,2011
Copyright 2011 Crystal Dawn Morris www.TantraforAwakening.com
https://www.tantraforawakening.org/wp-content/uploads/2015/03/Tantra-for-Awakening-logo.jpg
0
0
TFA Crystal Sedona
https://www.tantraforawakening.org/wp-content/uploads/2015/03/Tantra-for-Awakening-logo.jpg
TFA Crystal Sedona
2011-01-21 16:58:17
2015-06-09 06:36:42
Hands-On Sexual Healing Comes Out of the Closet