Couple's Retreats, Intimacy Retreats, Tantra Retreats, Healing Retreats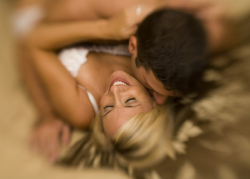 People's lives are so busy these days it is easy to feel disconnected from your Beloved. It is important to make time to reconnect with your love and desire for one another. A retreat gives you the time and tools to reignite your passion and reconnect your hearts, allowing you to once again relax into loving connection with one another.
A retreat can be booked for one to fourteen days. Each retreat experience is customized for your unique needs and desires. Retreats are held in a beautiful spa-like setting in Sedona, AZ.
Tantra Coaching for Couples
Couples coaching sessions can help you ignite your passion and deepen your connection with your partner. These sessions are customized to meet your needs and unfold in a container of respect, compassion, and safety. Relationships offer fertile soil for growth. You are a mirror for your beloved to see both their beauty and their shadow. In these sessions you will learn how to communicate your desires and create your dreams as you transform together. Tantra coaching sessions can be done in person and/or over the phone.
Ecstatic Life Coaching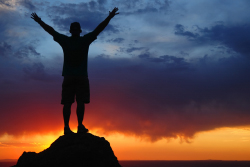 These sessions are for anyone who wants to live a more vibrant, conscious, and abundant life. They can be done in person and/or over the phone and are personalized to meet you where you are now. The journey is one of transformation; remembering your true self and deepening your connection to Source. As you release blocked energy and expand into bliss, you experience the abundance that is all around you and magic begins to unfold. The journey is about being… not doing; where abundance flows, vitality increases, and ecstasy expands. You become the creator of your experience.
Sessions Offered by Crystal Dawn Morris
Investment $200/90 Minutes or $150/60 Minutes
Tantra & Intimacy Coaching for Individuals and Couples
Conscious Communication, Awakening the Full Body Orgasm, How to be a Juicy Woman, Exploring the Masculine and Feminine Polarity, The Heart Wave Meditation and Transforming the Shadow.
Shamanic BreathworkTM
A  journey through the chakras, using trance music and the natural power of the breath to heal and awaken. The process also includes tools for processing your experience and integrating it fully.
Shamanic Healing and Spiritual Counseling
Introduction to Journey Work, Power Animal Retrieval, Chakra Balancing, Soul Retrieval, Extraction, Removal of Curses and Divination.
Multidimensional Light-Body Activation
Visualization, breathwork, reiki, conscious  touch, sound-healing and energetic movement  are combined to activate  the "nine dimensions of human consciousness" and awaken the Sacred Light-body Temple.
Awaken the Muse
Reconnecting  writers, artists and anyone who feels their creativity is blocked, to their Inner-Muse.
Channeling and Soul Readings with Star Mother
Soul Remembrance, Life Readings, Guidance from Angels and Ascended Masters, Transmissions
Meditation
Active Meditations, Sitting Meditation, Walking Meditation
Self Inquiry Work
Discovering Truth, in the tradition of Gangaji, Adyahanti, and Eckhart Tolle
Ceremonies
Goddess Empowerment, Blessing Ways, Weddings, Personalized Rituals
About Your Coach
Private coaching sessions are facilitated by Crystal Dawn Morris, the founder of  Tantra for Awakening.  She is a Certified SkyDancing Tantra Teacher and Intimacy Coach. Crystal is known for her warmth, enthusiasm and ability to create a safe and sacred space where magic unfolds. Crystal Dawn's sense of humor and playfulness create a relaxed learning environment. Her sessions open you to living a more passionate, conscious and creative life.
Crystal Dawn's spiritual journey began at the age of 12.  She had her first kundalini  awakening 1989. Her formal SkyDancing training began in 2003 with Margot Anand, the author of  The Art of Sexual Ecstasy.
Crystal Dawn her over 20 years experience as a healer and a teacher.  She draws on a diverse background as a RN, a Certified Nurse-Midwife, Reiki Master, Shamanic Practitioner and Minister.  Crystal Dawn moved to Sedona, Arizona in 2005.  Since then her life has been devoted to personal and global Awakening.