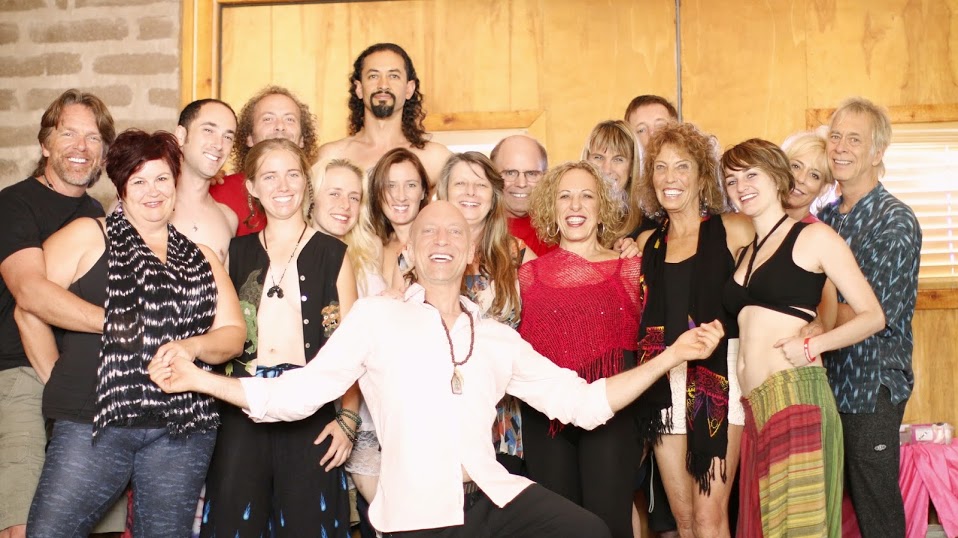 The ISTA Spiritual Sexual Shamanic Experience
Sept.21-28 in Phoenix, AZ

Do you long for deeper intimacy and connection?
Are you feeling stuck and unsure of how to break free?
Is there a lack of passion and creative energy in your life?
Hundreds of people on 5 continents have benefited from this training over the past 7 years. You could be the next to receive the benefits! During powerful immersion into the shamanic realms you'll awaken your ability to live and love authentically. In this week-long experiential retreat, you will explore masculine and feminine energies through shamanic ritual, guided visualization, dance, and breathwork inside an amazing community. Reactive patterns will be uncovered and transformed into conscious ways of being. Your heart will finally be free to remain open and your consciousness will remain present to what arises. You'll awaken into a deep knowing of the Self as whole and complete. You'll be empowered to live life with joy, peace and pleasure.
In this retreat you will experience: emotional release, voice dialogue, neurological reprogramming, conscious communication, rituals of initiation, energy tracking and a hands-on sexual clearing and activation processes.
No prior knowledge of shamanism or sacred sexuality is necessary and people with previous experience are welcomed. Couples or singles of any sexual preference may attend.  The greater mix of prior experiences the richer the training!
Three highly skilled International School of Temple Arts faculty members will facilitate, inspire and support your unfolding in a beautiful retreat location. They are:
* Crystal Dawn Morris, Lead Facilitator
* Laurie Handlers, Co-Facilitator
* Lawrence Lanoff, Co-Facilitator
$2200 Early Bird Tuition (until August 20), thereafter $2400. Tuition includes retreat and shared room, use of all facilities, and healthful, delicious gourmet meals. Please make your reservation now.  The site is absolutely beautiful and these spots will fill quickly!
Register at https://butterflyworkshops.com/workshops
For more information email laurie@butterflyworkshops.com or call (623) 237-9619
SSSEx Level 1 has been taught all over the worlds with powerful results see the testimonials below:
"Am so in awe. The depth of this work continues to unfold. I'm reminded to get out of my own way and to allow it all to flow. Truly beautiful and awe inspiring. Words fail to express the depth of connection and the explosion in my heart. Thank you"
– B., SSSEx Level 1
"The power and depth of this training continues to unfold in myself profoundly…presence has finally dawned here and this presence shows me how to hold all of myself through the various inner and outer manifestations. I feel steady and grounded; life has begun to flow as a continuous self-nourishment. Big love and deeply heartfelt thank you to all of the trainers, in whom I feel absolute trust. I very much look forward to my next training- A., SSSEX Level1
"The ISTA experience has been a deeply healing and transformational journey for me. Not only did we learn to honor our boundaries and creating safe spaces for healing our wounds, we were also guided to take one hundred percent responsibility for our emotional well-being by learning shamanic tools for release and renewal. The whole training aims at empowering people by giving them tools to reclaim their ease, love and power, no matter what the outer circumstances may represent. I highly recommend this training to anyone who is genuinely devoted to transformation, wholeness and healing to unfold on all levels."
– N., SSSEX Level1
https://www.tantraforawakening.org/wp-content/uploads/2010/04/MG_0075.jpg
538
958
TFA Crystal Sedona
https://www.tantraforawakening.org/wp-content/uploads/2015/03/Tantra-for-Awakening-logo.jpg
TFA Crystal Sedona
2014-07-27 14:03:21
2015-11-20 12:16:42
The Phoenix ISTA SSSEX Training