July 20-25, 2012, The Art and Business of Teaching Tantra in Montreal, Canada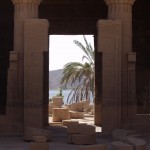 Module 1- Stepping onto the Path
•    Attend  Awakening the Ecstatic Body: Opening the Path to Bliss
•    Teach the practices covered in the weekend workshop.
•     Do a self assessment to evaluate your strengths and weakness.
•    Meet your "Inner Master Teacher."
•    Create a personal mission statement.
•    Identify who you will be teaching when you return home.
•    Guidance will be provided around launching your new businesses.
Following the weekend, we will examine the content, dynamics and flow of the workshop.  Informed by this knowledge, you will  teach the material covered in the weekend. Within a supportive environment you will evaluate  your presentation skills.  Between modules you will be required to teach and implement the information covered.Certification will be granted to those who have completed all modules and requirements successfully.
Pre-registration required, please include your phone number.  Cost $1500 per module $4500 for full training.
Learn More https://www.tantraforawakening.org/tantra-teacher-training/
To Register email Crystal@TantraforAwakening.com or
Call 928-282-5483 or cell 928-862-0762
https://www.tantraforawakening.org/wp-content/uploads/2015/03/Tantra-for-Awakening-logo.jpg
0
0
TFA Crystal Sedona
https://www.tantraforawakening.org/wp-content/uploads/2015/03/Tantra-for-Awakening-logo.jpg
TFA Crystal Sedona
2012-06-14 19:55:40
2015-06-06 22:25:54
Tantra Teacher Training in Montreal, Canada