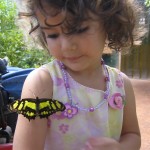 These days life can get very busy. When we take ourselves too seriously life often becomes burdensome.
As kids we knew how to be in the moment and have fun. We were open, curious, playful and creative. Life was playing, laughing and having fun.
Today invite your inner child to come out and play! Stop being an adult for a few minutes, act silly, be spontaneous, discover a new way to play. Take a risk and make yourself or someone else laugh. Enjoy the freedom of this moment!
https://www.tantraforawakening.org/wp-content/uploads/2015/03/Tantra-for-Awakening-logo.jpg
0
0
TFA Crystal Sedona
https://www.tantraforawakening.org/wp-content/uploads/2015/03/Tantra-for-Awakening-logo.jpg
TFA Crystal Sedona
2010-03-20 00:37:00
2015-06-06 22:50:09
Tantra Tip of the Day- Allow Your Inner Child to Play