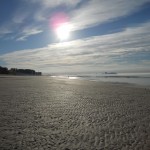 I have always loved the Gayatri Mantra. It has been used in India for over 3000 years. I first learned it almost 20 years ago in Ralph Blum's book, The Book of Runes. He associates it with "Sowelu"- Wholeness, the Sun's Energy. Here is his translation:
You, who are the source of all power,
Whose rays illuminate the whole world,
Illuminate also my heart
So I to may do Your work.
Recently, learned that Deva Premal and Miten are suggesting we chant it to help healing the oceans and all beings who live there. Here are the words in Sanskrit:
Om, bhur bhuvaha svaha
Tat savitur varenyam
Bhargo devasya dhimahi
Dhiyo yonah prachodayat
Watch their video and chant along with them as you imagine the Gulf of Mexico and all the worlds Oceans clean, healthy and vital. This includes all the beings that live there and those who rely on the Oceans as well, including people.
https://www.tantraforawakening.org/wp-content/uploads/2015/03/Tantra-for-Awakening-logo.jpg
0
0
TFA Crystal Sedona
https://www.tantraforawakening.org/wp-content/uploads/2015/03/Tantra-for-Awakening-logo.jpg
TFA Crystal Sedona
2010-06-27 08:00:26
2015-06-06 22:42:33
Help Heal the Oceans, Chant the Gayatri Mantra