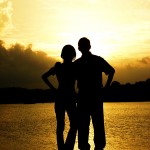 I have been studying David Deida's work for about 5 years and I particularly like his 6 CD set on Enlightened Sex and the Enlightened Sex Manual is good too. I will be offering a workshop May 22-23,2010 in Sedona, covering many of these skills. It is called Awakening the Ecstatic Body:The Full Body Orgasm and Beyond.
Learn About Enlightened Sex

Finding Freedom & Fullness Through Sexual Union
On Enlightened Sex, David presents his first full-length audio curriculum for transforming your lovemaking. In this seven-hour workshop on the art of engaged love, you are invited to explore:
* How to know the right partner for deepening your spiritual practice of sex
* Arousing unbearable pleasure to heal old wounds and melt open beyond fear
* The rules of "sexual polarity" (the key to physical attraction)
* Breathing exercises to cultivate mystical sexual experience
* The three types of women's orgasm – and how to develop the trust each requires, and much more.
Through ten in-depth sessions of guided practices, sexual skills, and provocative insights into the nature of human sexuality, David Deida shows you how to sustain the ecstasy of deep sex so that during your intimate encounters – and in every minute of your life – you are a beacon of conscious light for everyone, beaming with the effulgence of Enlightened Sex.
Session 1: Love, Romance, and Polarity
Session 2: Understanding your sexual essence
Session 3: The three stages of intimacy
Session 4: Guided practice (alone or with partner): Feeling without boundaries
Session 5: Offering your gifts to your partner
Session 6: Guided practice (with a friend or intimate partner): Cultivating your deepest heart presence
Session 7: The six levels of sexuality – The evolution of sex
Session 8: Discovering the full spectrum of love – the dark side of sexuality
Session 9: Monogamy, polygamy, commitment and choosing the right partner
Session 10: Guided practice – Sexual Energy Exercises: Breathing (alone or with partner)
Session 11: Guided practice – Sexual Energy Exercises: The dark and light sides of the feminine and masculine (with partner)
Enjoy!
https://www.tantraforawakening.org/wp-content/uploads/2015/03/Tantra-for-Awakening-logo.jpg
0
0
TFA Crystal Sedona
https://www.tantraforawakening.org/wp-content/uploads/2015/03/Tantra-for-Awakening-logo.jpg
TFA Crystal Sedona
2010-03-30 21:07:00
2015-06-06 22:48:44
Tantra Tip of the Day- Practice Enlightened Sex