Awakening the Full Body Orgasm Workshop in Sedona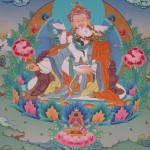 Come and learn how to awaken bliss in every cell of your being. Experience a full body orgasm outside a sexual context. You will leave this weekend feeling more alive and with a tool kit for creating bliss in your life and relationships. This event is open to individuals and couples. There is no nudity in this class.
Early Bird $250 paid by May 1, 2010            Awakening the Ecstatic Body Flyer 2010
$300 per person / $550 per couple Register at https://www.TantraforAwakening.com
This workshop is facilitated by Crystal Dawn Morris, a Certified Sky Dancing Tantra Teacher, assisted by Jim Miller. Crystal is known for her ability to create a safe space where magic unfolds. Her workshops and coaching sessions give people practical tools for ecstatic living.
Tantra uses sexual energy to expand awareness and experience ecstasy. It teaches people how to move their sexual energy from their genitals, up to the top of their head, and everywhere in between, allowing the entire physical and energetic body to become ecstatic. When the sexual energy reaches the crown it can expand a persons awareness of the mystical realms, allowing them to recognize they are Divine Consciousness in human form.
A full body orgasm is the experience of feeling your whole body vibrating with orgasmic energy. This can be done outside of a sexual context as well as while making love. Begin to activate your orgasmic energy by following these steps.
7 steps for Opening the Inner Flute:
1) Stand with your knees hip width apart and slightly bent.
2) Breathe through your mouth and deep into the belly, allowing it to expand begin activating your sexual energy.
3) Once you have master the belly breath you can increase the intensity by inhaling as if you are sipping through straw. Exhale with an open mouth and release a deep sound from the belly. Sound also intensifies the expansion of energy.
4) Now, allow your pelvis to begin rocking. Keeping the knees bent, let your pelvis rotate freely. As you inhale rock the hips back, arching the small of the back. As you exhale, tuck the tail bone under, flattening the small of the back. Breath, sound and movement are the 3 Keys of Sky Dancing Tantra.
5) Next, add the PC pump. As you inhale squeeze the pelvic floor muscles pulling them upwards and as you exhale let them relax back down. It feels a bit like you are trying to stop and start a stream of urine. These are sometimes called Kegel exercises.
6) Put all the steps together. As you inhale imagine you are breathing the energy up from your root to your heart. Practice this until you feel the energy pulsing from your root to your heart. You can play with speeding up and slowing down your respiratory rate.
7) Once you have mastered connecting root and heart move the energy up to the crown. Practice until you can feel the energy flowing from your root to your crown. See yourself as a rainbow bridge of light connecting Earth and Sky.
This is a wonderful way to get your energy flowing. Once the Inner Flute is open you are ready to learn how to expand the energy and experience Full Body Orgasm. that will be the focus of the workshop.
https://www.tantraforawakening.org/wp-content/uploads/2015/03/Tantra-for-Awakening-logo.jpg
0
0
TFA Crystal Sedona
https://www.tantraforawakening.org/wp-content/uploads/2015/03/Tantra-for-Awakening-logo.jpg
TFA Crystal Sedona
2010-04-14 23:49:00
2015-06-06 22:47:00
Awakening the Full Body Orgasm Workshop in Sedona