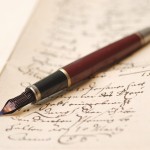 10 Ways to Prepare for the Safe Sex Talk
Relationships: Sexuality • Published: May 1, 2012
Sex is a healthy part of life and a powerful way to share love and intimacy. It is important to learn how to be clear and honest about your sexual history before engaging in sex. Unprotected sex can lead to infection, pregnancy, infertility, and life-threatening diseases. This article offers information on how to talk about safe sex.
Self Improvement: Empowerment • Published: April 20, 2012
Tantra is a way to begin living life in the flow and feeling more alive and present. Tantra recognizes that all of life is sacred. It sees each human being as divine. Discover ten simple things you can practice each day to live a more ecstatic, graceful and pleasureful life.
Relationships: Communication • Published: April 20, 2012
This practice allows you to access the wisdom held in your chakras directly. Through this process you can clear old wounds, realign and activate your chakras. It increases intimacy and vitality.
5 Keys to Soulful Sex – The Eye Gazing Meditation
Relationships: Sexuality • Published: March 17, 2011
Eye gazing is a way to experience deep intimacy with others. When you gaze deeply into someone's eyes you can see beyond their body and personality. You experience their essence. Eye gazing is an ancient Tantric practice. It is found in the Hindu, Buddhist and Sufi traditions and is considered to be a path to enlightenment. It is a wonderful way to connect with your beloved before and during "love making."
6 Benefits of Erotic Massage for Lovers
Relationships: Sexuality • Published: February 8, 2011
Erotic massage is a wonderful way to relax, connect and explore pleasure with a lover or intimate friend. On the path of Tantra, we enjoy coming together to honor and celebrate the body as a temple of delight. This experience will allow you to explore erotic energy in new ways and is also a wonderful prelude to lovemaking. Learn six benefits of erotic massage.
5 Ways to Love – In and Out of the Bedroom
Relationships: Love • Published: June 15, 2010
People give and receive love in different ways. Our tendency is to give love the way we like receive love. However, if your love language is not the same as your beloved's you may feel like you are constantly giving to them and they may complain that they don't feel you loving them. It's as if you are speaking to them in English and they only understand French. When love is not communicated effectively this can create feelings of confusion, anger and frustration.
A Tantric Practice to Activate and Clear Your Energy
Self Improvement: Spirituality • Published: June 14, 2010
This is a sound technique that can remove blocks and activate the energy centers. Activating these energy centers allows ecstatic energy to flow into every part of the body. When ecstasy flows it enhances every aspect of your life- sexual, spiritual and mundane.
The Transformational Power of Sexual Energy in Sky Dancing Tantra
Relationships: Sexuality • Published: May 15, 2010
"Through learning how to expand sexual pleasure you are reclaiming your orgasmic nature, not just in the sexual context but in all aspects of your life." Margot Anand. Sky Dancing Tantra teaches you how to free and expand your sexual energy so you can awaken your consciousness and deepen your capacity for intimacy. Sexual energy is the creative life force energy of the universe and is responsible for bringing beings into form. It is one of the most powerful forces on the planet.
Relationships: Sexuality • Published: April 2, 2010
Self-pleasuring is a great way for a woman to learn about her body and expand her capacity for Bliss. She can discover what turns her on without being concerned about pleasing her partner. Once you have explored the nuances of pleasuring yourself and feel confident in your ability to bring yourself to orgasm, you may want to share this wisdom with your lover. This requires an important communication skill, called the "3-Part Communication." Practicing these skills adds a whole new dimension to your lovemaking.
Awakening the Full Body Orgasm – Better Sex Tonight
Relationships: Sexuality • Published: February 5, 2010
Tantra uses sexual energy to expand awareness and experience ecstasy. It teaches people how to move their sexual energy from their genitals, up to the top of their head, and everywhere in between, allowing the entire physical and energetic body to become ecstatic. A full body orgasm is the experience of feeling your whole body vibrating with orgasmic energy.
Love Begins With You – Help Create a More Loving World
Self Improvement: Personal Growth • Published: December 14, 2009
The world is a reflection of your own inner landscape. If you want to create a better world, rather than focusing on the problem "out there," begin by changing what is going on inside of you. This journey begins by accepting all aspects yourself. How much do you love and accept yourself? How does that effect how you treat others? Learn how to move beyond the illusion of separation and discover that you are Love. As you let love flow through you, the world mirrors back the love you give to others. Take the Self-Love Inventory.
Tantra and Erectile Dysfunction
Health and Fitness: Mens Issues • Published: December 11, 2009
Erectile dysfunction, also known as ED, can affect a man at any age. However, it is becomes increasingly common as men grow older. This condition can now be treated with drugs. However, these drugs are expensive and are contraindicated for some men. Tantra offers a totally natural approach that can help make erections stronger and last longer. Integrating Tantra into your life can improve ED while at the same time benefiting every aspect of your life.
Tantric Healing Touch – Enhancing Intimacy and Ecstasy
Relationships: Enhancement • Published: December 11, 2009
Tantra teaches that touch can be very powerful when used with the intent to heal and awaken another person. With an open mind and some practice anyone can learn how to give and receive Tantric healing touch. Learning how to give and receive touch with presence offers many benefits, including relaxation, healing, increased awareness of ecstatic energy, intimacy and spiritual connection.
Tantric Sex – Reignite Your Relationship With the Pleasure Game
Relationships: Sexuality • Published: October 26, 2009
At the beginning of a relationship sex is often spontaneous, intense and erotic. This phenomenon is called the Honeymoon phase. It is when the "New Relationship Energy" or NRE, makes everything exciting. Over time the NRE naturally fades, romance dwindles, passion wanes and sex often becomes routine. The Pleasure Game is one way to rekindle the passion and romance in your relationship.
Tantra – Experience Ecstasy – Explore the Sensory Awakening Ritual
Relationships: Enhancement • Published: October 14, 2009
What makes Tantra unique from most spiritual practices is that Tantra embraces the senses as a path to the Divine. It sees the body as a Temple for consciousness to play and explore the material plane. Tantra uses the senses to expand awareness. One way this is done is through the Sensory Awakening Ritual.
Overcome Fear and Worry – 3 Keys to Opening the Heart
Self Improvement: Techniques • Published: October 2, 2009
Modern life can be stressful. The media loves to tell us about all the things that are going wrong in the world. At times, people become overwhelmed with fear and worry. They get trapped in negative thought patterns, sometimes, making them feel like a hamster stuck on an exercise wheel. Thinking, thinking, thinking-the mind is trying to figure everything out.
Become a Better Lover – Give Your Goddess These 3 Gifts
Relationships: Sexuality • Published: September 30, 2009
Are you ready to be a shining star in a crowd of mediocre lovers? Do you want to be unforgettable? Master these 3 gifts and you will be able to surprise the Goddess/es in your life with these powerful skills.
Abundance – 3 Steps to Being in the Flow
Self Improvement: Abundance Prosperity • Published: September 23, 2009
In challenging times it is easy to believe the stories you hear in the news and from the people around you. Believing the gloom and doom can cause you to contract in fear. You feel like you are losing control. Control is just an illusion, the ego's attempt to hold on to the past instead of being in the moment. When you let go of trying to be in control, you allow yourself to discover the flow.
Practicing Compassion – The Art of Bodhichitta
Self Improvement: Spirituality • Published: September 22, 2009
Compassion for all beings is the foundation for all Tantric practice. The motivation to achieve enlightenment is born out of a desire to help others to awaken and to end the suffering for all beings. This practice is called Bodhichitta, which means "awakening mind." In Buddhism the mind is associated with the heart, not the head. Bodhichitta also is associated with wisdom and spaciousness. So to activate compassion, you awaken the heart with both wisdom and spaciousness.
Tantra – 10 Keys to the Art of Pleasure
Relationships: Sexuality • Published: September 21, 2009
Pleasure improves your health and being a "pleasure artist" is a natural human talent. Tantra teaches that the body is a temple and one of its gifts is the ability to feel pleasure through the senses. Some of the skills that enhance pleasure are; a finely tuned sensory awareness, the capacity to enjoy pleasure for extended periods of time and presence. Discover 10 Keys that can bring more joy and pleasure into your life.
Practicing Inner Peace – Presence, Meditation, Self Inquiry
Health and Fitness: Meditation • Published: September 16, 2009
Most people experience life as chaotic and stressful. Learn how to practice peace today. When you are present, you let go of past and future. You surrender to the moment. There is no resistance to what is. Yet, most of the time you are lost in the Thinking Mind and miss out on what is going on around you. In this article learn 3 steps for creating peace in your life; presence, meditation and self-inquiry.
Tantric Sex Tips – 7 Ways to Please Your Lover
Relationships: Sexuality • Published: September 15, 2009
Discover new ways to celebrate with your lover in the bedroom. Learn to feel like a God or Goddess and turn love making into a living prayer. Allow sex to be a doorway into the mystical realms.
Energizing Your Chakras – 7 Secret Keys to Enhancing Your Vitality
Self Improvement: Techniques • Published: August 31, 2009
Tantra is ancient spiritual path for awakening consciousness. It differs from most spiritual paths because it embraces the human body as a temple and sexual energy as the fuel for awakening. Your sexual energy is used expand awareness by moving it through the body's energy centers.