Biography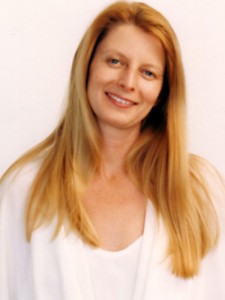 Crystal Dawn Morris is the founder of Tantra for Awakening. She is a an Enlightened Intimacy Coach,  Tantra Teacher and "spiritual midwife".  Crystal was a  Certified Nurse Midwife for over 20 years and has attended over 2000 births. She is on the faculties of the International School of  Temple Arts and Venus Rising University.  Her mission is to be a "global paradigm shifter" who helps people to awaken to their true nature as love and freedom.  She is dedicated to showing people how to live authentically in every moment.  Crystal offers coaching, workshops and transformational sessions- over the internet, in-person, by phone and via Skype. She teaches internationally and speaks regularly at conferences and events.
Her workshops and private coaching sessions give people practical tools for creating ecstatic lives. She is known for her warmth, enthusiasm and ability to create a safe space where magic unfolds. Crystal Dawn's humor and playfulness create an enjoyable learning environment. She is passionate about sharing Tantra and Enlightened Intimacy™ with anyone who is ready to  move beyond suffering and experience a life of abundance and flow. Tantra for Awakening supports the recognition of Truth in every aspect of life, from the mundane to the mystical.  Every moment is an opportunity to experience unlimited well-being, as you bask in the recognition of  the Self, "Presence-Consciousness."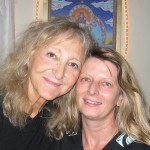 Crystal Dawn's Tantra studies began in 1989, when she had a spontaneous kundalini awakening that changed her life. Her formal SkyDancing Tantra training started in 2003 with Margot Anand, best-selling author of The Art of Sexual Ecstasy. Crystal Dawn was certified as a SkyDancing Tantra Teacher by Margot Anand in 2007. (She maintained her SkyDancing Tantra Teacher certification and license from 2007-2014.)
Crystal Dawn has developed a course called, The Art and Business of Teaching Tantra, which she currently teaches in the US and Canada. This Tantra teacher training course offers a mentoring program to help students gracefully navigate the terrain from student to teacher.
Crystal's background in midwifery and women' s healthcare has made her passionate about helping women to transform their beliefs and  heal their wounds related to: body image, sexual abuse, co-dependance and lack of self esteem. In 2013, she was inspired to create the Women Healing Women Retreats with her friend Cheryl Good. They offer these retreats in Sedona and other locations a few times a year.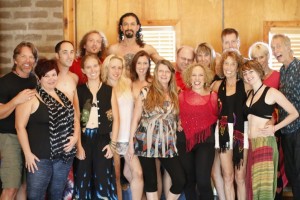 As Lead Faculty for the International School of Temple Arts (ISTA), Crystal Dawn offers the (ISTA Training I) Spiritual Sexual Shamanic Experience (or SSSEx) in a variety of locations around the world. If you are ready to transform your life, this experiential 7-day event is for you. Thousands of people on 5 continents have attended these trainings over the past 13 years and have been radically changed for the better by uncovering reactive patterns and transforming them into conscious ways of being. This retreat focuses on clearing the physical and emotional body of shame, guilt and fear related to sexuality through multiple pathways of healing: guided visualization, emotional release, shamanic initiations, energy tracking and conscious touch.  The inner masculine and inner feminine archetypes are explored and integrated as a way to deeper Self recognition.
Crystal is a Certified Shamanic Breathwork™ Facilitator and Shamanic Minister.  Her shamanic path began as a child who connected to Spirit through nature, song and dance. She began studying shamanism for her personal healing in 1985. From 1995-2005, Crystal had a shamanic consulting practice  in Sonoma County called, Wise Ways Healing. She has studied shamanic wisdom with Venus Rising Institute, The Foundation for Shamanic Studies, Micheal Harner, Sandra Ingerman and numerous Native Medicine People since 1992.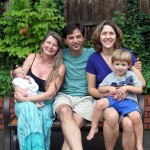 Crystal is the mother of two sons and has 5 grandchildren. She draws on a diverse background of life experience; as an entrepreneur, RN, Nurse-Midwife, Reiki master-level healer, Shamanic practitioner and minister. Her ministry began in 1995. It is committed to planetary awakening through meditation, self-inquiry, Tantra, shamanic consulting, breathwork, sacred sexuality,  coaching and the arts.  Ceremonies of initiation and transformation are available to her community.
Crystal Dawn is interested in creating global community through the internet and social media. Find her on YouTube, Facebook and Twitter.  She lives in Sedona, Arizona where she practices yoga, meditates, and celebrates life. Crystal is committed to creating Tantra community. Please contact her, if you are interested in taking a course, sponsoring a workshop in your area, desire private coaching sessions or would like her to speak at your event. She is also happy to be a resource, if you have questions about living a bliss-filled life.