Join us at these upcoming Meetups:
Membership is FREE. http://www.meetup.com/Sedona-Tantra-for-Awakening-Meetup-Group/
Women Healing Women
Reclaiming Our Sexual Radiance
A Transformational Weekend in Sedona, AZ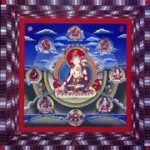 Oct. 3-5, 2014   Begins Friday 7-9:30pm
Saturday 9:30am-6:30pm    Sunday 10am-5pm
•    Reclaim your sexual power
•    Honor your body and your beauty
•    Celebrate pleasure and sensuality
•    Transform beliefs and heal the past
•    Recognize the goddess within
•    Know you are whole and complete
Do you want to live in a world where women are free to celebrate their full sexual radiance without fear, where sexuality is honored and celebrated is as a gift of creation? Please join us for a weekend of deep transformation. Access your innate sexual power through hands-on healing and sacred ritual. This workshop is open to all women 18 and older, who are ready to step into their power and want to live as love.
Price $245 (Early bird special-$195 if paid in full by Sept.12.) This event will be held in a beautiful, private retreat space in Sedona, location given at registration.
Register at:  http://www.eventbrite.com/e/women-healing-women-weekend-tickets-12268847453?aff=es2&rank=0
For questions contact Cheryl at goodflute@yahoo.com or phone 847-624-8926
Workshop Facilitators:
Crystal Dawn Morris, Certified SkyDancing Tantra Teacher and Love/Freedom Coach.  Contact her at: Crystal@TantraForAwakening.com ,cell- 928-862-0762 or learn more at  www.TantraforAwakening.com.
Cheryl Good, Masters of Arts in Teaching and Certified Advanced Energy Healer. Her website is loveandsexmastery.com
See You Tube Workshop Testimonial at: http://www.youtube.com/watch?v=o1JKtQOGPzg&list=FLinVa2slDvYbeWXtj7YAvUg

The ISTA Training Level 1
Sept.21-28 in Phoenix, AZ
(The Spiritual Sexual Shamanic Experience 1)
Do you long for deeper intimacy and connection?
Are you feeling stuck and unsure of how to break free?
Is there a lack of passion and creative energy in your life?
Hundreds of people on 5 continents have benefited from this training over the past 7 years. You could be the next to receive the benefits! During powerful immersion into the shamanic realms you'll awaken your ability to live and love authentically. In this week-long experiential retreat, you will explore masculine and feminine energies through shamanic ritual, guided visualization, dance, and breathwork inside an amazing community. Reactive patterns will be uncovered and transformed into conscious ways of being. Your heart will finally be free to remain open and your consciousness will remain present to what arises. You'll awaken into a deep knowing of the Self as whole and complete. You'll be empowered to live life with joy, peace and pleasure.
In this retreat you will experience: emotional release, voice dialogue, neurological reprogramming, conscious communication, rituals of initiation, energy tracking and a hands-on sexual clearing and activation processes.
No prior knowledge of shamanism or sacred sexuality is necessary and people with previous experience are welcomed. Couples or singles of any sexual preference may attend.  The greater mix of prior experiences the richer the training!
Three highly skilled International School of Temple Arts faculty members will facilitate, inspire and support your unfolding in a beautiful retreat location. They are:
* Crystal Dawn Morris, Lead Facilitator
* Laurie Handlers, Co-Facilitator
* Lawrence Lanoff, Co-Facilitator
$2200 Early Bird Tuition (until August 20), thereafter $2400. Tuition includes retreat and shared room, use of all facilities, and healthful, delicious gourmet meals. Please make your reservation now.  The site is absolutely beautiful and these spots will fill quickly!
Register at http://butterflyworkshops.com/workshops
For more information email laurie@butterflyworkshops.com or call (623) 237-9619
SSSEx Level 1 has been taught all over the worlds with powerful results see the testimonials below:
"Am so in awe. The depth of this work continues to unfold. I'm reminded to get out of my own way and to allow it all to flow. Truly beautiful and awe inspiring. Words fail to express the depth of connection and the explosion in my heart. Thank you"
- B., SSSEx Level 1
"The power and depth of this training continues to unfold in myself profoundly…presence has finally dawned here and this presence shows me how to hold all of myself through the various inner and outer manifestations. I feel steady and grounded; life has begun to flow as a continuous self-nourishment. Big love and deeply heartfelt thank you to all of the trainers, in whom I feel absolute trust. I very much look forward to my next training- A., SSSEX Level1
"The ISTA experience has been a deeply healing and transformational journey for me. Not only did we learn to honor our boundaries and creating safe spaces for healing our wounds, we were also guided to take one hundred percent responsibility for our emotional well-being by learning shamanic tools for release and renewal. The whole training aims at empowering people by giving them tools to reclaim their ease, love and power, no matter what the outer circumstances may represent. I highly recommend this training to anyone who is genuinely devoted to transformation, wholeness and healing to unfold on all levels."
- N., SSSEX Level1
Sacred & Sensuous!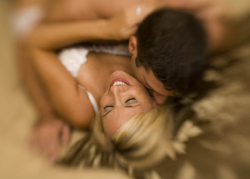 Awakening to Erotic Freedom™
Dates TBA in 2015

Sainte-Lucie des Laurentides (Near Montreal, Canada)

Discover How to Unleash the Authentic Erotic Self!
Your Natural State of Being is the FLOW of Erotic Freedom!
Experience the Unfolding of Life with Curiosity and Playfulness.
Break Out of the Conditioning that Keeps You from Being All You Are.
Do you feel there is something more to life? Are you ready for a Radical Shift, one that will change how you relate to others and the world; sexually, creatively, socially and professionally? Are you ready to drop the programming that has prevented you from knowing your essence? You ready to let go of "the doer" and discover that you are "the flow of life." Are Ready to Unleash Your Full Potential?
Facilitators: Crystal Dawn Morris and Lawrence Lanoff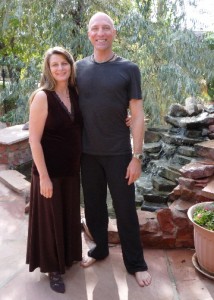 Have each devoted over 20 years to discovering the essence of what it is to awaken and celebrate erotic freedom.  They are joining forces and bring you an opportunity to deep dive into the powerful wisdom teachings that have transformed their lives. Come spend eight powerful days exploring the essence of erotic freedom that is your birthright!
Hosted by: Frank Mondeose